27.01.2021
Information for international students regarding COVID-19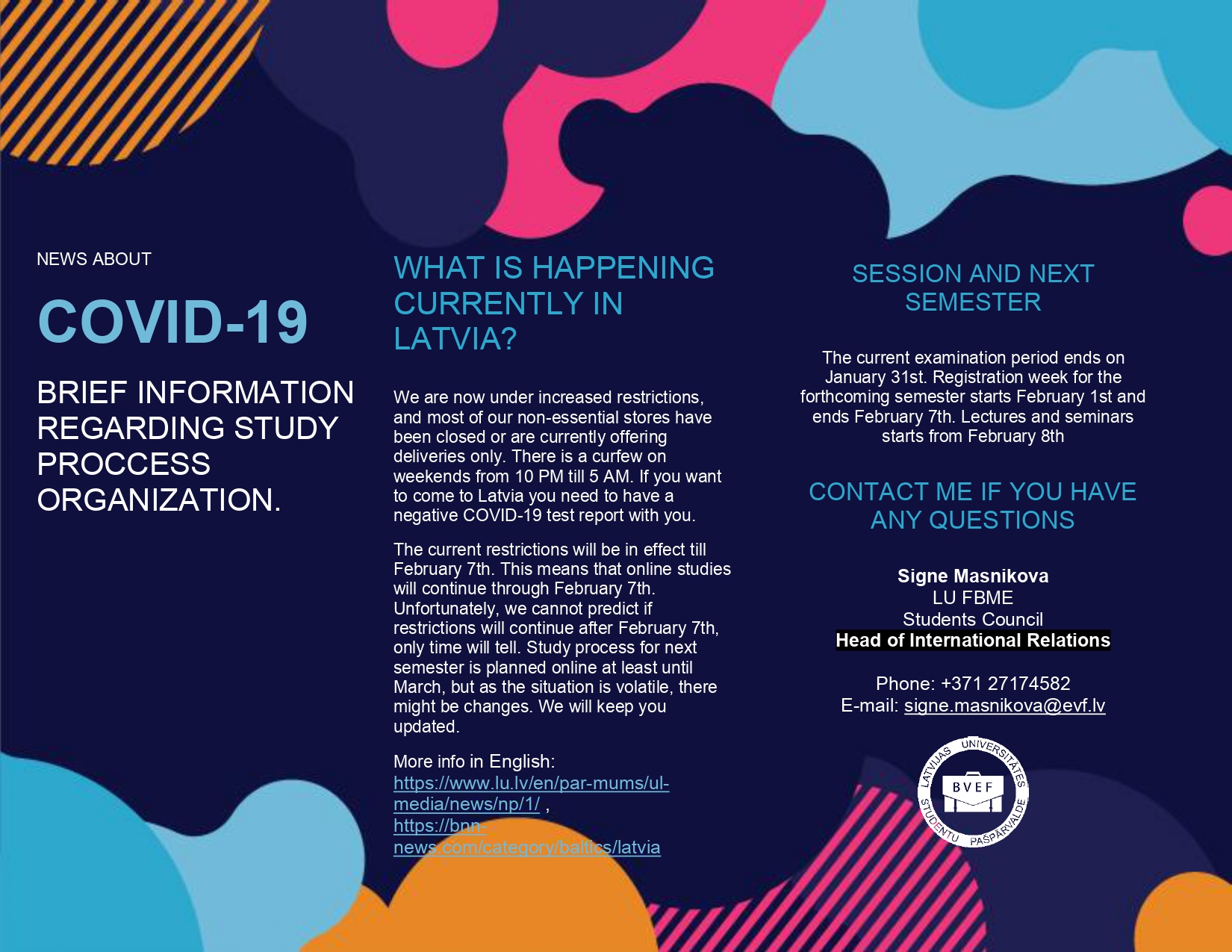 NEWS ABOUT COVID-19 BRIEF INFORMATION REGARDING STUDY PROCCESS ORGANIZATION.
WHAT IS CURRENTLY HAPPENING IN LATVIA?
We are now under increased restrictions, and most of our non-essential stores have been closed or are currently offering deliveries only. There is a curfew on weekends from 10 PM till 5 AM. If you want to come to Latvia you need to have a negative COVID-19 test report with you.
The current restrictions will be in effect till February 7th. This means that online studies will continue through February 7th. Unfortunately, we cannot predict if restrictions will continue after February 7th, only time will tell. Study process for next semester is planned online at least until March, but as the situation is volatile, there might be changes. We will keep you updated.
More info in English:
https://www.lu.lv/en/par-mums/ul-media/news/np/1/
https://bnn-news.com/category/baltics/latvia
SESSION AND NEXT SEMESTER
The current examination period ends on January 31st. Registration week for the forthcoming semester starts February 1st and ends February 7th. Lectures and seminars
CONTACT SIGNE MASNIKOVA IF YOU HAVE ANY QUESTIONS
Signe Masnikova
LU FBME
Students Council Head of International Relations
Phone: +371 27174582
E-mail: signe.masnikova@bvef.lv
---
Uzturēšana un izstrāde: